AP Capstone Program
Millwood School is committed to every student's success, and we believe access to challenging coursework, such as Advanced Placement® (AP®), plays an important role in that success. To complement the suite of AP courses we have previously offered, we are proud to introduce a new program at our school in Fall 2020.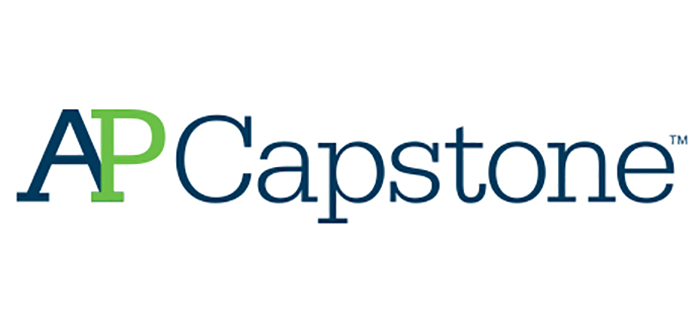 AP Capstone is an innovative program that helps students stand out in the college admissions process by developing the critical skills needed to succeed in college and beyond. Two new courses that help comprise the Capstone program—AP Seminar and AP Research—allow students to immerse themselves in topics that matter to them, while they develop the analytic, research, problem-solving, and communication skills that colleges seek in their applicants.
The program offers both the AP Capstone Diploma™ and the AP Capstone Certificate™. Students who earn scores of 3 or higher in AP Seminar and AP Research will receive the AP Seminar and Research Certificate, while students who earn scores of 3 or higher in AP Seminar and AP Research and on four additional AP Exams will receive the AP Capstone Diploma.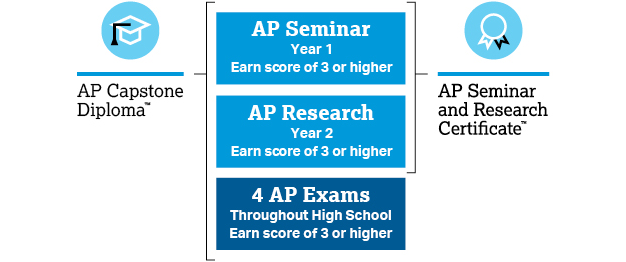 This challenging program helps students deepen their passion for learning, gives them greater confidence in their academic skills, and provides a broader perspective on their world. For our Juniors, the AP Seminar course will be required for graduation. AP Research will be offered to interested Seniors. Both courses will count as either an elective or an English credit.
Currently, we are the only private school in the entire Richmond area to offer this innovative program; additionally, it is only offered in two public schools in Henrico. This gives our students the unique opportunity to develop skills needed for both academic and professional success, skills on which the AP Seminar course is founded.
Although a relatively new program, both colleges and students already praise the impact and effectiveness of the AP Capstone program:
"At the University of Washington, we would be very interested in enrolling students who have distinguished themselves through the AP Capstone program." ~ Phillip Ballinger, Associate Vice Provost for Enrollment and Undergraduate Admissions, University of Washington
"AP Seminar and AP Research are terrific classes that prepare students to think in non-formulaic ways." ~ Stuart Schmill, Dean of Admissions, Massachusetts Institute of Technology
"AP Capstone provides more of the learning students will need for success in college and beyond: effective communication, original research, collaboration, and critical thinking." ~ Ken O'Donnell, Senior Director of Student Engagement, California State University
"We get a topic, and we dive deep into it, looking at not just the facts but different perspectives, which ones are strongest, which ones are missing something… [It]…teaches us to learn and think, and prepares us for college and life in a way that no other class does…" ~ Senior, North Central High School, Spokane, WA
"The expectations in the [AP Seminar] course are a lot higher. We are expected to be more responsible and more attentive about what is going on in the world around us." ~ Sophomore, N. Miami Beach High School, Miami, FL
"[In college interviews,] it gives you something to talk about. I can be really specific and colleges see that you have an interest." ~ Senior, Brooklyn Technical High School, Brooklyn, NY
AP Capstone is a rigorous program that supports Millwood's goal of college readiness. Participation in the program will help provide students with the skills, confidence, and intellectual strength necessary for collegiate success.