Each member of our Board of Trustees makes valuable contributions to the Millwood School community. We would not be able to advance our mission without their hard work.
Throughout the school year, each trustee:
Students look forward to welcoming members
of the Board on Trustee Day!

Actively supports and promotes the School's mission, services, policies, and programs
Supports the Head of School and demonstrates that support within the community
Attends all Board and committee meetings and special event functions
Serves on committees and task forces and offers to take on special assignments
Recognizes that authority is vested in the Board as a whole
Makes a personal financial contribution to the School in accordance with personal means
Follows the conflict of interest and confidentiality policies
Separates the interests of the School from personal interests and the interests of a particular constituency
Looks to the school's future
Current Members of the Board of Trustees
Belitz has worked for Altria the past seven years in the Safety Health and Environment division. He earned his Bachelor of Science from Old Dominion University in Environmental Health/Industrial Hygiene. His advanced degree in Environmental Management was received at Duke University. Tim's areas of expertise are public speaking, strategic planning, program management and energy. Tim and his wife, Jaime, have two children here at Millwood, Miller and Madelyn ('25). Mr. Belitz is currently serviing as Treasurer of the Board of Trustees.
Scott and his wife Gina, have 3 children, Lakota "Cody" ('13), Vincent ('15) and Logan ('17).
Maria Collins is a Senior Director of Product Management at Capital One. She is a results-driven leader with 17 years of team and program management experience in Fortune 200 financial institution. Maria possesses expertise developing practicable implementation strategies for a complex set of people, process, product, and system changes. Maria studied marketing, international business, and Mandarin Chinese at the University of Richmond. She and her husband, Jim, have a daughter, Cassidy ('21) and son, Owen ('26) here at Millwood School. Mrs. Collins is currently serving as President of the Board of Trustees.
Amy Cook, joined the Millwood School Board in 2011. She holds a B.S. degree from James Madison University and is a District Sales Manager for AstraZeneca. Her past work experience includes Sales Representative, Ethicon Endo-Surgery, Area Manager, Wal-Mart, and Captain in the U.S. Army. She is an Elder at Swift Creek Presbyterian Church. Amy and her husband, Robert, have two children, Noah ('15) and Norah ('22). Mrs. Cook is currently serving as Vice President of the Board of Trustees.
Michele L. Ferris, new to the Millwood Board in 2011, is a graduate of Regent University School of Law and Old Dominion University. She and her husband, Rick, moved to Chesterfield County in 1993 where they established the Law Firm of Ferris & Ferris. The Ferris family proudly supports Millwood School, having two children currently enrolled, Caleb ('25) and Sarah ('21). Katie and Josh who were enrolled as kindergartners are pioneers of the upper school. Josh was in the first graduating class of 2013 and Katie graduated the following year in 2014.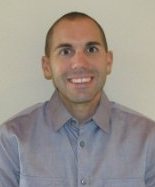 Lucas is a dynamic leader with strong culinary and business skills. As the Founder and President of Giordano Business Development, Lucas is driven to help clients create natural and organic foods to bring to progressive grocers. This passion was incubated while working in the food service side at Whole Foods Market, Zagara's Specialty Natural Foods and Ukrop's Supermarkets. For Lucas, food is both a vocation and a vacation. He is passionate about great tasting, sustainably sourced foods and whether he is preparing dishes for friends and family or dining in the newest restaurant he keeps on the cutting edge of culinary trends. Lucas is an outside the box thinker that enjoys the challenge of keeping up with the ever evolving natural and organic industry.
It is Lucas' ability to build trusting relationships and his understanding of the needs of his clients and the industry at large that makes GBD so unique and successful. He personally interacts with retailers and manufacturers focusing on developing strong value driven partnerships that create a winning proposition for all entities. He continues to exemplify this hands on business model by traveling the country-visiting retailers and doing culinary presentations to show the applications of the manufacturers products. Lucas and his wife, Robin have two children, Madison ('17) and currently attending Millwood School, Olivia ('23). Mr. Giordano is currently serving as Secretary of the Board of Trustees.
Jim Trebour is new to the board in 2018. Jim is an Account Representative with Creative Office Environments where he helps businesses and schools with furniture, audio visual, flooring, and IT solutions. Before that he was an Education Account Representative with Apple working with schools in Virginia, Maryland, and DC. Since 2008 Jim has worked with schools to enhance the teaching and learning experience and has developed a passion for education. Jim is a Virginia Tech graduate with a B.S. degree in Marketing Management. He and his wife, Kelly, have a daughter, Sydney, who attended Millwood from 1st through 8 grade, ('12).
Stephen Villanueva has an M.S. in Information Technology from Virginia Commonwealth University. He is currently a Business Analyst at Weidmuller, Inc. He served in the Navy and Navy Reserves, served on the Administrative Council of St. Marks UMC, volunteered with the St. Marks UMC youth group and served as a Boy Scout Cubmaster for 8 years. Stephen and his wife Heidi have two adult children, Andrew ('09) and Daniel. Andrew attended Millwood for his middle school years from 2006-2009.
Jonathan H. Yang is Vice President of Advertising at Salem Web Network and BibleGateway.com. He has worked closely with agencies and studios the past 18 years introducing movies to faith-based audiences online. He oversees the advertising team at Salem Web network (
www.SalemWebNetwork.com
) aka Church Going America online with more than 18 MILLION unique loyal email subscribers while also managing advertising inventory for the largest standalone Christian web site on the internet – BibleGateway.com. Johathan is the father of Tien ('23), Maylee ('25) and Quinn ('29). Mr. Yang is currently serving as Vice President of the Board of Trustees.