Middle & Upper School Overview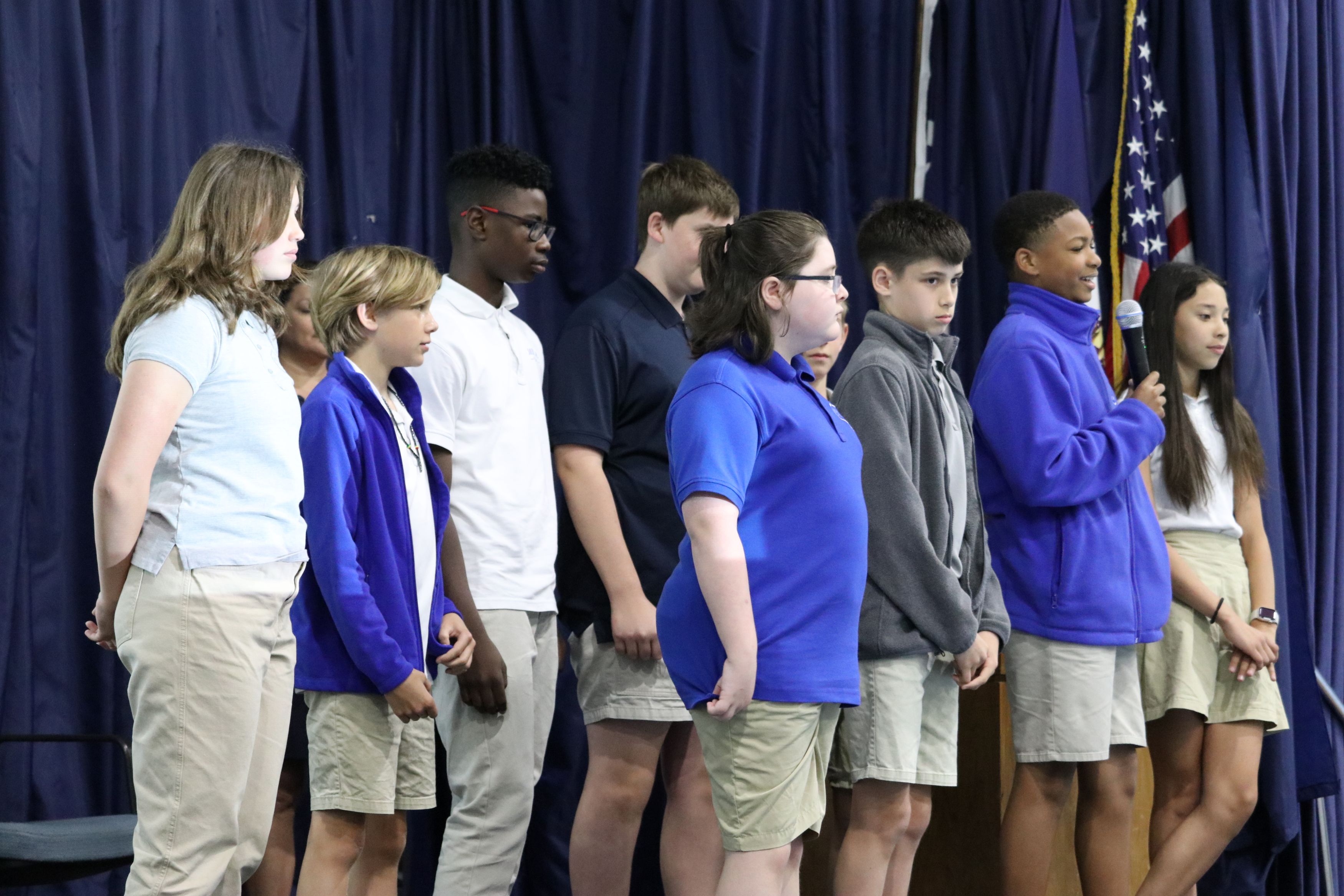 The Middle School, which consists of grades six, seven, and eight, is marked by milestone years when young people enter their adolescence, assume more responsibility, and acquire various skills that will prepare them for high school. At Millwood School, middle school students are encouraged to grow both academically and socially in a supportive environment.
As the students' minds and bodies develop, they are challenged intellectually through a well-designed curriculum that reaches out to pupils with various learning styles. Students follow Millwood's BIG TEN Code of Conduct which fosters good moral values. Visitors walking the halls of the middle school are impressed by the sheer energy, dynamism, and good manners exhibited by the middle schoolers.
The Student Council, National Junior Honor Society, Round Square Ideals, clubs, field trips, and various sports teams further enhance the curriculum. In addition, each student belongs to a Lifetime class which meets to engage in activities designed to develop and enrich the whole individual. The Lifetime teacher also serves as the student's advisor throughout the year. The middle school is truly a community of students, parents, and teachers who are dedicated to the growth of each student.
---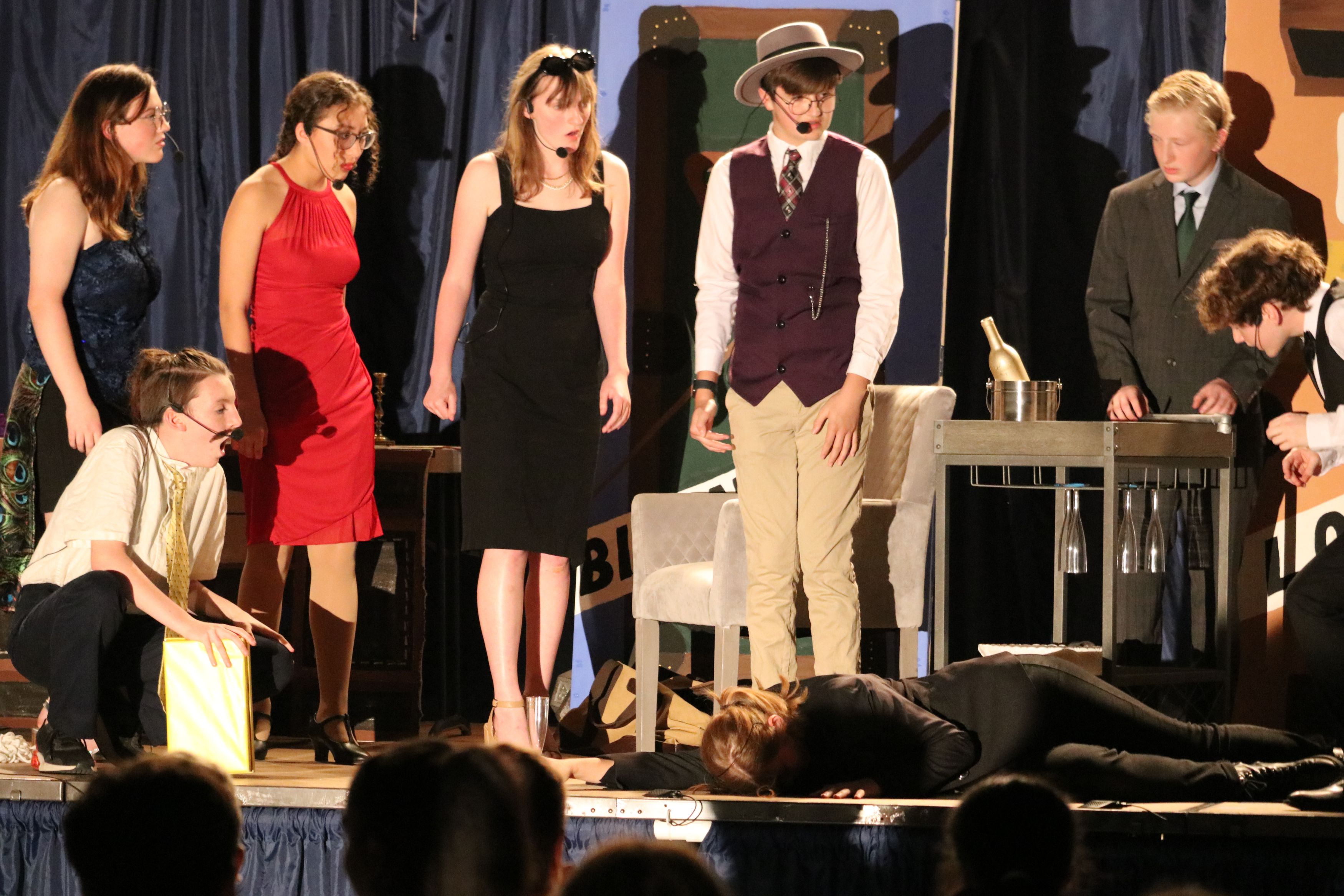 Millwood School offers an unprecedented Upper School experience. Upper School students enjoy a wide variety of opportunities through clubs, service organizations, and academic competitions. Every year is enhanced with traditions considered rites of passage as the students progress, including an overnight trip each year to complement the curriculum.

Our Upper School experience includes small classes with a robust Advisory Program; a safe, peaceful 79-acre campus; a friendly, inclusive, and diverse community with strong parent and grandparent involvement, an environment of respect, self-discipline, good conduct, and responsible work ethic; and academic courses which meet students where they are and take them as far as they can go. Honors and Advanced Placement (AP) Courses are offered to students prepared for academic rigor.
Middle & Upper School Programs
SIXTH GRADE
Sixth grade is a time of change. For the first time, students have separate instructors in every subject area, and of course, lockers! Sixth grade students must learn to manage a varied homework load, navigate from classroom to classroom in a timely fashion, maintain notebooks and portfolios of work over months at a time, and keep pace with increasingly complex projects. Each student takes part in a "Life Time" class to master time management and organizational skills. Their Life Time teacher keeps a watch on progress and performance in all classes.

SEVENTH GRADE
Seventh grade is a time for students to engage in increased depth in their school work and classroom experiences. No longer the new students in middle school, they take on extra responsibilities and participate more actively in sports teams, school leadership, and classroom debates. Core values and the Big Ten Code for self-discipline are stressed as students become more responsible for their own choices.

EIGHTH GRADE
As leaders of our middle school, eighth graders are expected to utilize their status and skills to serve as positive role models for their peers. As they take on an increasingly diverse course load, they become prepared for the rigors of Upper School. This is also the time when college prep becomes a strong focus. We encourage students to be future-minded in every aspect of their academic and social lives.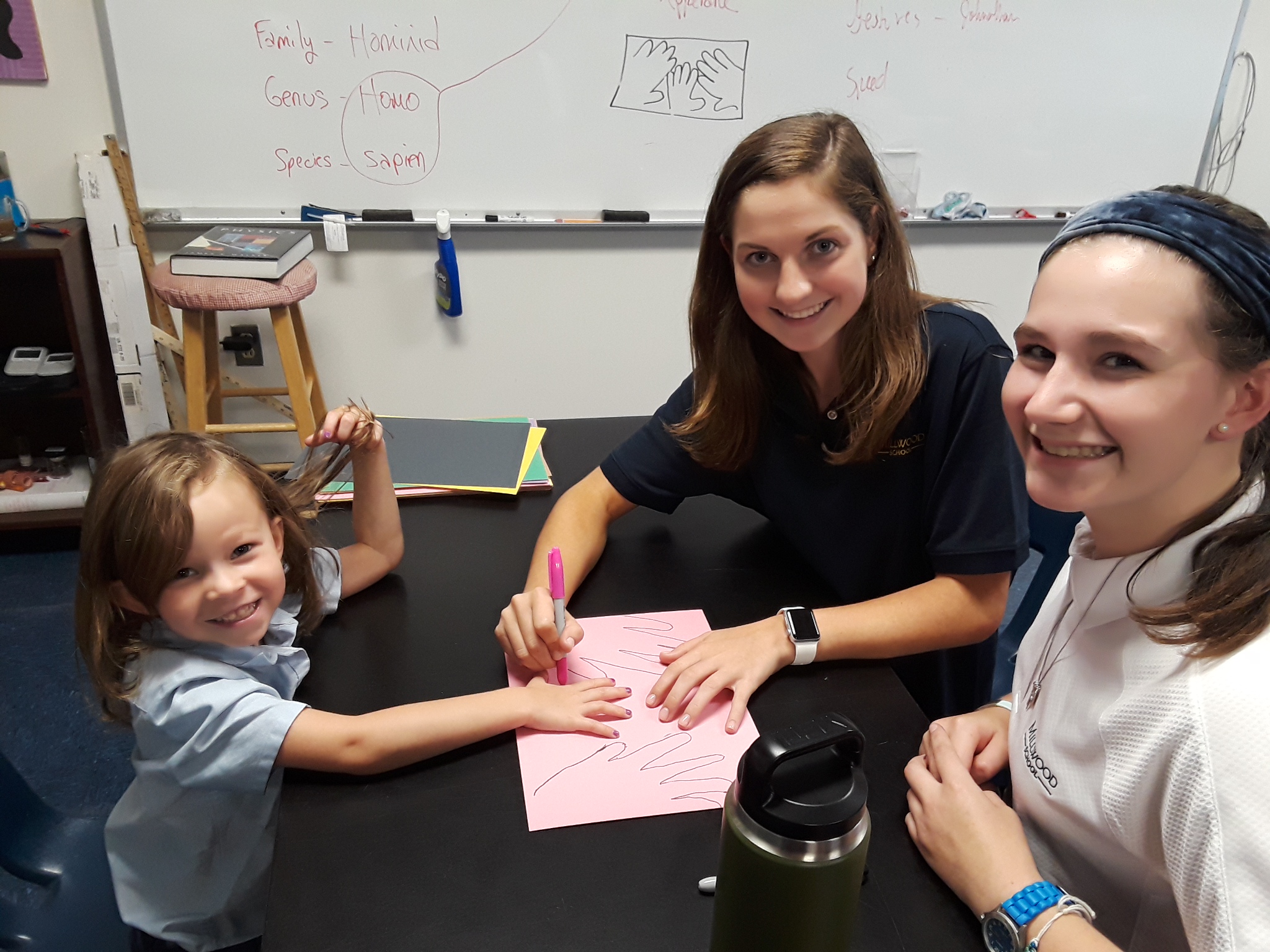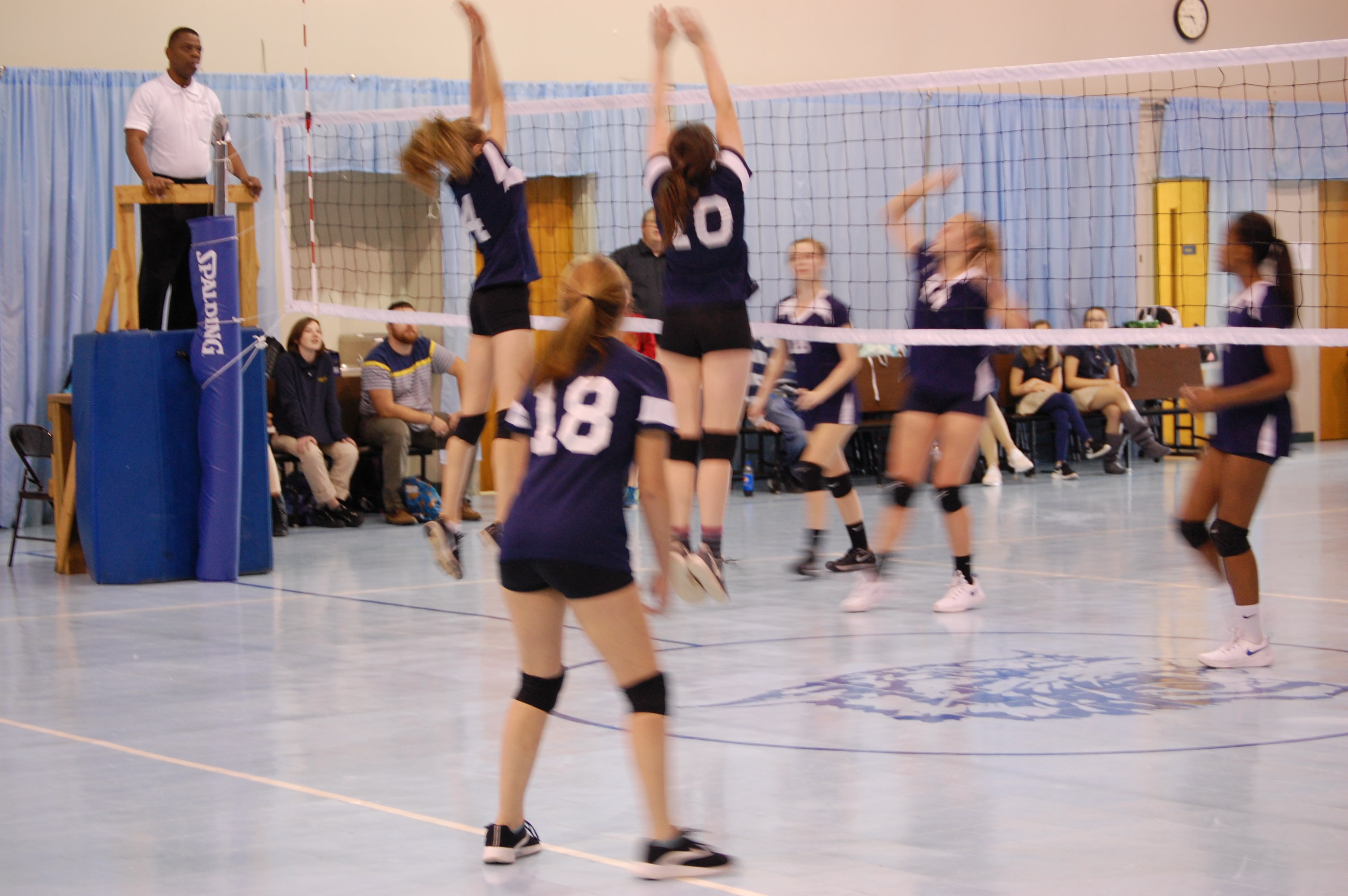 9TH-12TH GRADE
Upper School students enjoy individualized instruction and a richly textured, "no-ceiling" curriculum. This means there are no limits to the academics, clubs, and leadership opportunities available. We are capable of creating tailor-made offerings to help our students achieve their unique goals. From challenging AP courses to unique clubs, every element of our upper school program prepares students for college and beyond.
ACADEMIC TRACKS
College Preparation: An academic track tailored for students with very specific college goals.

Advanced Studies: A rigorous academic track that challenges and prepares students through advanced courses.

Entrepreneurial Studies Program:

An interdisciplinary program that provides opportunities for students interested in starting or running their own business someday. Open to all rising 9th and 10th graders, students will have the opportunity to compete both individually or as teams in competitions designed specifically for students studying entrepreneurship. If your student is ready to think outside the box and create their own career, please click

HERE

for more information and an application for our Entrepreneurial Studies program.

AP Capstone:

An innovative program that helps students stand out in the college admissions process by developing the critical skills needed to succeed in college and beyond. Two new courses that help comprise the Capstone program—AP Seminar and AP Research—allow students to immerse themselves in topics that matter to them, while they develop the analytic, research, problem-solving, and communication skills that colleges seek in their applicants. Please click

HERE

for more information on our AP Capstone program.
---
PROGRAM HIGHLIGHTS

MANAGEMENT SKILLS
Students will be armed with time management, financial management, and choice management skills that will enhance their future success. These skills will be mastered through direct classroom instruction, internships, and field experiences.

COMMUNITY SERVICE
We believe it is essential for students to demonstrate compassion, leadership, and genuine concern for their world. Each upper school student is required to perform 30 hours of community service each year.

AP SEMINAR COURSE
AP Seminar is a foundational course that engages students in cross-curricular conversations that explore the complexities of academic and real-world topics and issues by analyzing divergent perspectives. Using an inquiry framework, students practice reading and analyzing articles, research studies, and foundational, literary, and philosophical texts; listening to and viewing speeches, broadcasts, and personal accounts; and experiencing artistic works and performances. Students learn to synthesize information from multiple sources, develop their own perspectives in written essays, and design and deliver oral and visual presentations, both individually and as part of a team. Ultimately, the course aims to equip students with the power to analyze and evaluate information with accuracy and precision in order to craft and communicate evidence-based arguments.

ATHLETICS
Students may earn physical education credits by participating on a Millwood athletic team or through participation in outside activities. We help student-athletes find a healthy balance between their sport and schoolwork, ensuring success in both.

ENHANCEMENTS
Clubs and enhancement activities are offered as students' interests dictate. For this reason, they may vary from year-to-year. In addition, upper school students enjoy several trips with their peers that enhance the academic and social experience.